Guido Vroemen, trainer for athletes who want to achieve a top performance
Guido as a coach
Apart from a sports physician and a medical biologist, Guido is a passionate coach, who is always trying to find ways of improvement. He combines an enormous analytical ability with the latest developments and knowledge in his field. Together with several universities and companies he is continuously working on developing and improving calculation models and data analysis. His enthusiasm and great knowledge of training principles, sports medicine, exercise physiology and biomechanics, make him a top coach.
Many have achieved their goals while being coached by him. These goals vary from successfully completing a triathlon to winning an olympic gold medal. Guido always keeps in mind the human being with all the duties most of us have next to our sports. Enjoying sports is extremely important. Sometimes you suffer a lot, but it is a great asset, afterwards to be able to enjoy the efforts you made. Combining all those factors, and, in this way, bringing the sportsman to his highest performance, is Guido's strength.
Brief CV
Guido Vroemen is a sports physician, medical biologist, exercise physiologist, certified triathlon coach and success coach/ coach of several (olympic) sportsmen and sportswomen. After graduating from HAVO and VWO in Geleen, Guido studied both medical biology and medicine in Utrecht. After graduating from these 2 studies at university, for 4 years he specialized in becoming a sports physician. Guido works as a sports physician at SMA Midden Nederland, of which he was the owner from 2003 to 2021. Guido is the medical doctor of the Dutch Triathlon Federation since 2006.
Guido is an (inter)national authority in the field of exercise physiology and training with power meters, and is author of the book, The Secret of Cycling.
Coaching and training
For information of coaching and training, the possibilities, conditions and prices; contact Guido Vroemen.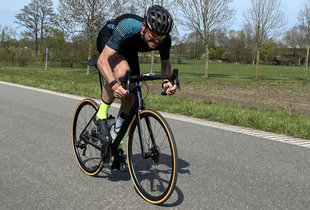 Want to know if Guido Vroemen
can guide you to top performances?
Let's talk about the options!
Contact info
Guido Vroemen
Known from tv
The absolute top in
Science in Training
Sports doctor and
medical biologist